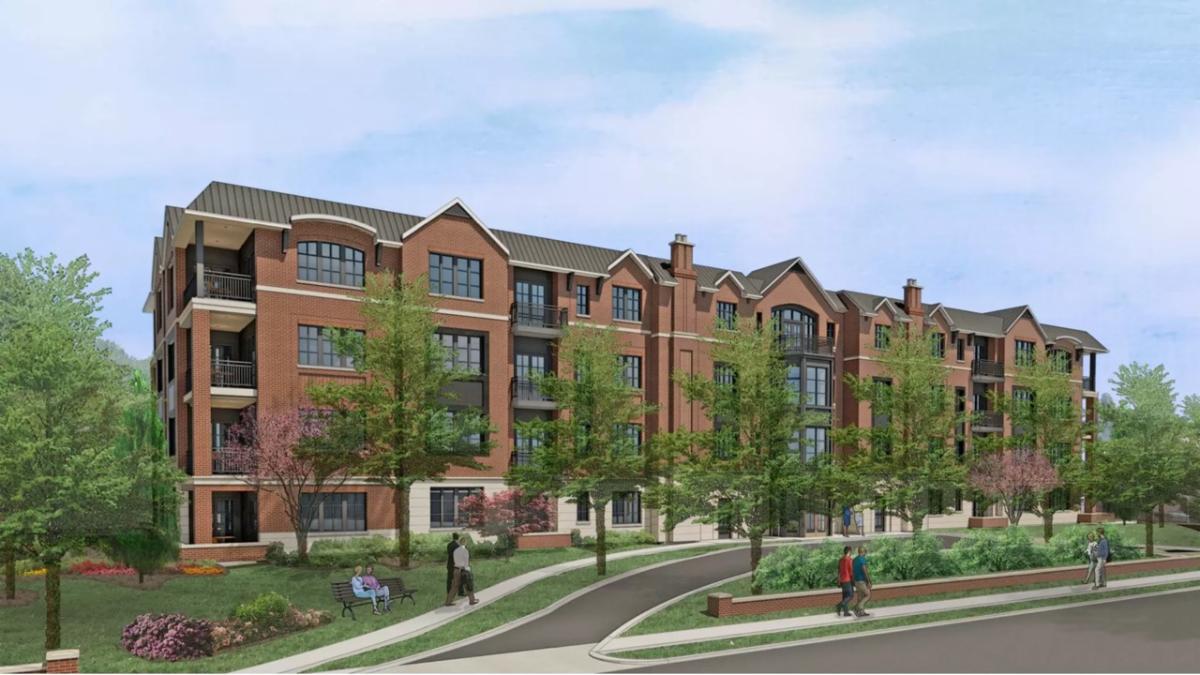 39 MONTGOMERY was designed by Blackney-Hayes Architects and includes 21 thoughtfully designed 3-bedroom, 3-bath units with one-floor living ranging from 2200 to 2600 square feet. Each of the 5 unique floor plans includes 9′-10′ ceiling height, a welcoming foyer, gas fireplace and generous private terraces.
The 4-story building is gracefully designed to blend into this well-established neighborhood street. In keeping with the rich materials of the local area, the beautiful, exterior façade is also freshly modern while historically reminiscent of nearby mansion homes.
Construction on the four-story building and underground parking garage was shut down in 2020 due to the COVID-19 pandemic, but it resumed with all the proper safety guidelines in place.
The residences include oversized Pella casement windows, modern sliding Pella doors, and gourmet kitchens.
Because carpentry was one of the leading trades on the project, Wallworks level of accuracy set the stage for a high-quality project, providing a cascading effect on quality. To ensure a high-quality start, Wallworks used laser technology to expedite traditional manual layout processes such as leveling, aligning, plumbing, and squaring. This resulted in increased productivity and improved quality.
This was especially valuable for the complicated design elements designed into this project such as circles, arcs, and complex soffits.