Our customers can depend on our expertise and the quality work of our craftsmen when they need to deliver on time and within budget. Our team delivers value in not only the quality of our work and ability to meet deadlines, but also in the good relationships and peace of mind we provide our customers. Our professional staff and skilled craftsmen bring the experience to deliver on large, complex projects.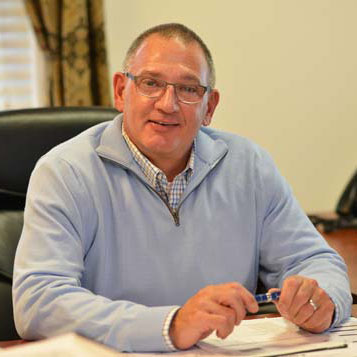 Steve Welte
President
Wallworks' customers value Steve as a partner they can trust throughout the project. Since 1984, Steve Welte's leadership has been an integral part of Wallworks' growth and success. Throughout his impressive career, he has successfully led hundreds of extraordinary projects while setting the standard for leadership excellence at Wallworks. Steve is a Civil Engineer from Widener University and brings over 30 years of construction experience and sound financial management practice to each project.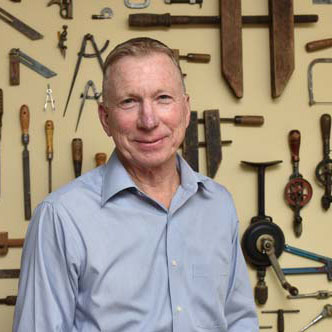 William (Bill) Archacki
VP Operations
Wallworks' customers know Bill as a hands-on leader and the steward of Wallworks' promise of uncompromised quality. Under Bill's leadership as a founding partner, the company has expanded from a local drywall company to the region's most respected full service Carpentry Company. Bill is responsible for coordinating all field manpower between projects, monitoring of schedules, and overall field performance. With over 30 years of construction, safety, craft training and management experience, Bill is an invaluable resource to Wallworks' employees and customers.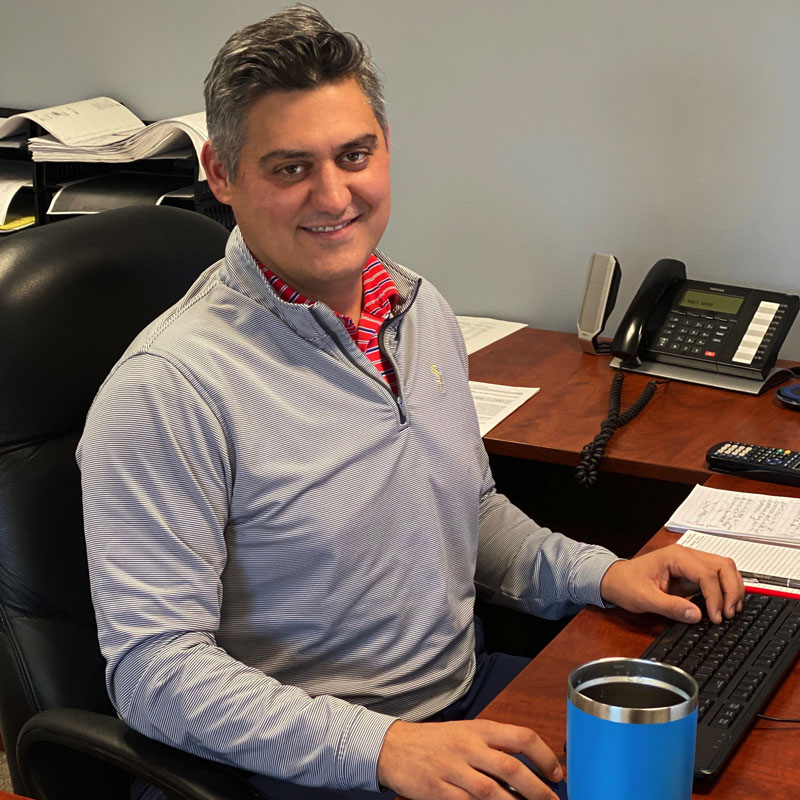 Justin Henzel
Vice President and General Manager
Wallworks' customers know Justin as the guy to go to get things done. He is responsible for leading the estimating team, establishing project schedules, overseeing project management and project controls. Justin's background as a Drexel-trained engineer and years of on-site Project Management make him an invaluable resource when it comes to finding solutions to complex construction problems and offering value-enhancing opportunities in the projects. When things need to get done – Contractors depend on Justin.
---
Customers know they can depend on Wallworks for accurate and complete estimates, and when it comes to getting this done – they know they can depend on the Senior Estimating staff…
Kevin Kies
Senior Estimator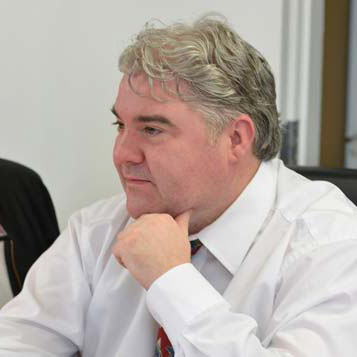 Kevin brings over 20 years of commercial construction experience in the Philadelphia market to his position as a Senior Estimator. When it comes to developing an accurate conceptual estimate, Wallworks' customers benefit from Kevin's background as a Drexel-trained Architect. His ability to envision the project from the perspective of a designer is a key to ensuring a complete scope. Wallworks' customers know they can depend on Kevin to deliver a complete and accurate estimate and well-documented scope of work.

Tony Volpe
Senior Estimator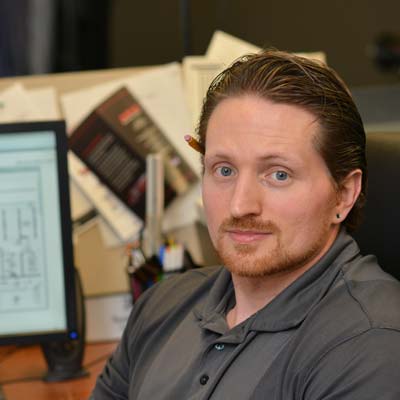 Tony understands that accurate estimates are the foundation for effective project planning and execution. Since joining Wallworks in 2000, Tony worked in the field as a Carpenter and Project Manager before assuming the role as a Senior Estimator. Nothing takes the place of having 'been there and done that' when it comes to knowing what it takes to get a project completed on time and within budget. This experience and his successful track record of delivering high-quality cost estimates give Wallworks' customers the confidence they need on bid day.
---
Clint Walker
Director of Field Operations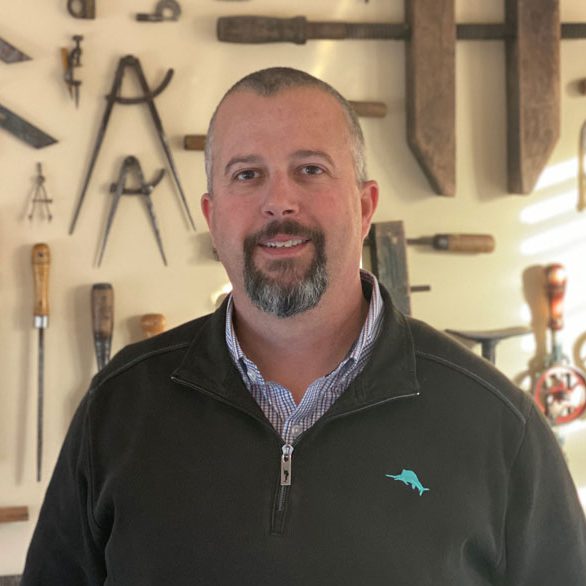 As the leader of Wallworks' Field Operations Team, Clint understands that customer service and workmanship quality hold equal sway – this is at the heart of Wallworks' Partnering Spirit. Clint is well-qualified to deliver on this promise – starting as a Journey Carpenter, Clint worked hard to gain the skills, training and experience to become a Master Carpenter; then he went on to mentor and lead his own team of carpenters. His hands-on experience and track record of successful project delivery makes Clint the guy we all depend on to build a spirit of cooperation, trust and dependability on every project.
Todd Shollenberger
Sr. Project Manager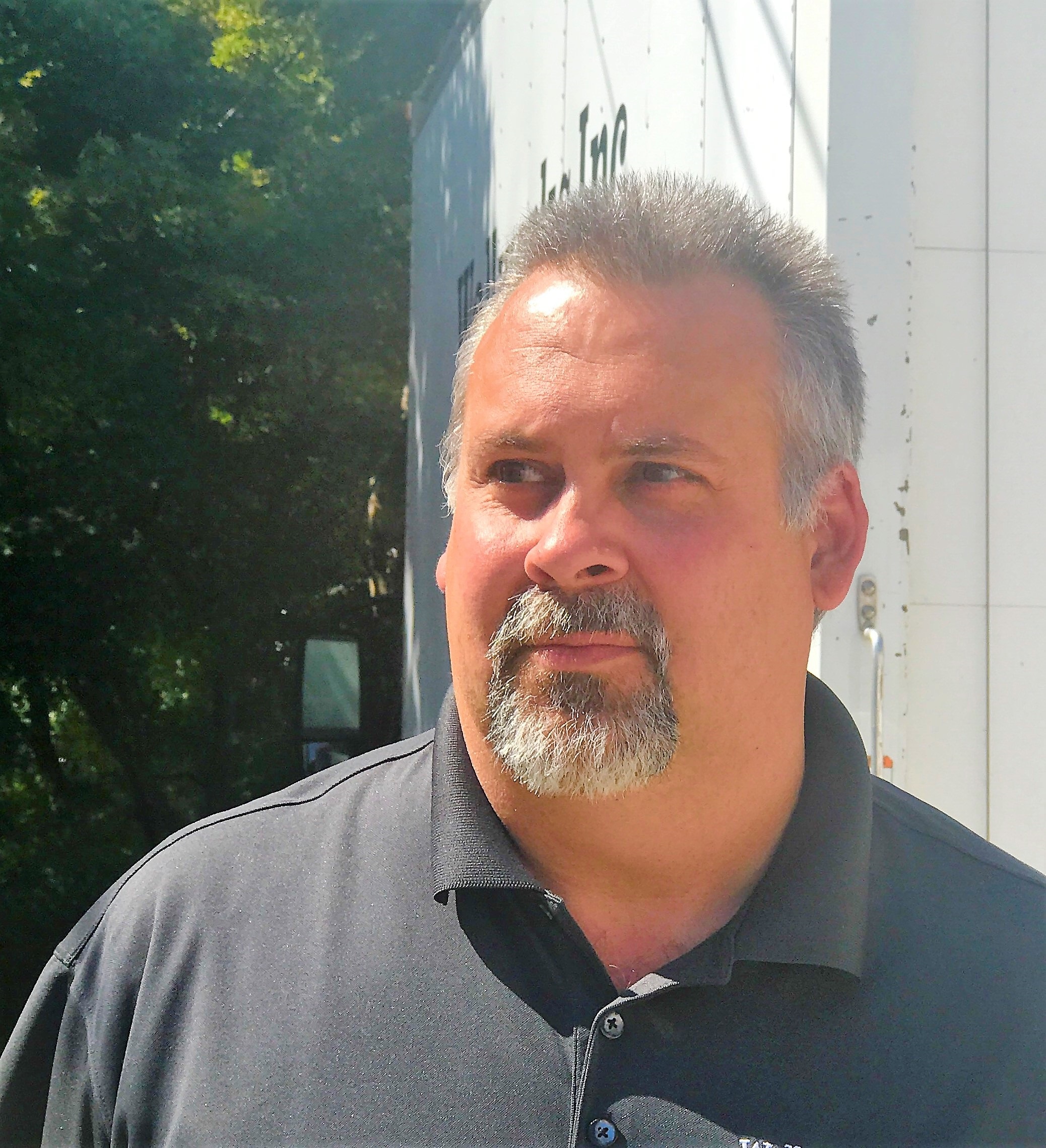 When it comes to getting a project done on time and on budget – customers know Todd as a guy they can depend on. As the largest trade on a project, Wallworks is often the first trade in, and the last trade out – and this requires a Project Manager who knows how to manage the details. With over 30 years of hands-on experience and 20 years of project management experience, Todd knows a few things about construction. So, Wallworks' customers know when Todd is on the job, they can depend on a quality project delivered as promised.
Patrick (Pat) Ferry
Operations Manager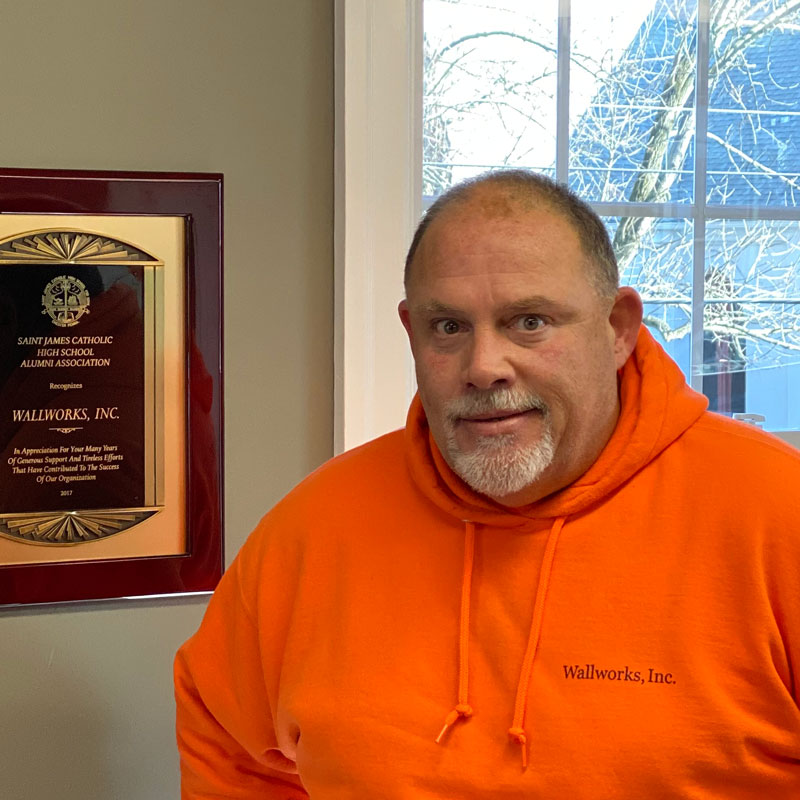 In the Carpentry business, workmanship quality matters and details matter. That's because, as the first trade in, Carpentry sets the stage for a successful project and has a cascading effect on quality, schedule and cost. No one appreciates this more than Pat – a guy who has 20 years in the drywall and carpentry business. With expertise in daily supervision and project installations, it's Pat's job to ensure we have the right people and materials on the job, to get the job done right, the first time. That's why all stakeholders on the project depend on Pat to make sure that we get in, get our work done and set the stage for a successful project.
Bob King
Safety Manager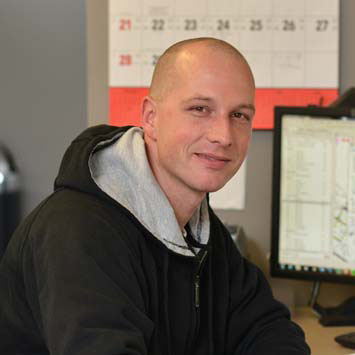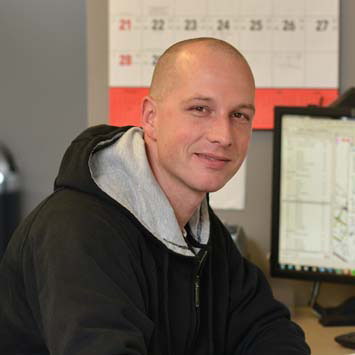 Bob takes safety seriously. As a husband and father he knows how important it is that every person on a Wallworks project goes home safely every day. Having grown up in the field – first as an apprentice, then a carpenter and Carpenter Foreman – Bob knows where the risks are. Using his on-site experience as well as his extensive safety training and ABC certifications, Bob has established innovative safety programs. Working in collaboration with Wallworks' Insurance Company and Wallworks' leadership, Bob built and implemented programs that serve to reduce risks and decrease lost time and costs. Wallworks' customers know they can depend on Bob to deliver on the promise of a safe project.
Tyler Nicholas
Project Coordinator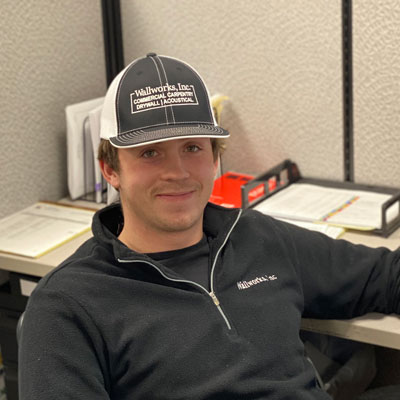 As Wallworks' Project Coordinator, Tyler assists our Project Managers in delivering a high quality of service and project deliverables while staying on schedule and within budget. In order to make sure all team members have what is needed to meet the project deadlines and milestones – our project coordinators must be familiar with every aspect of the project: from quality to safety and to customer satisfaction. With a strong background in Carpentry, our Team and our Customers can depend on Tyler for a high quality project delivery.
Andrea Bruno
Office Manager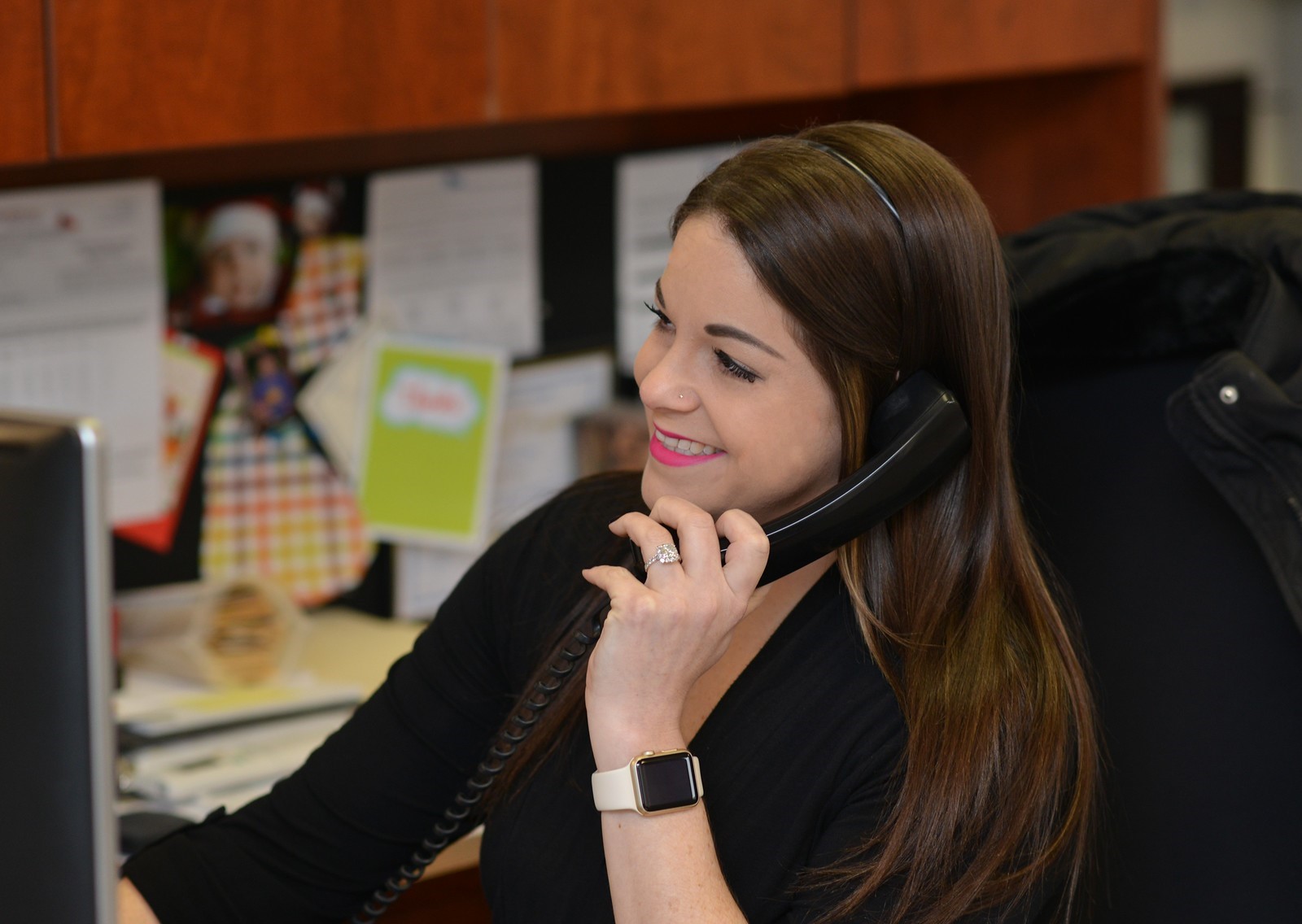 Andrea is an extremely valuable member of the Wallworks' team. As Office Manager, she plays a key role in making sure the Company is operating effectively and efficiently. Day-to-day, Andrea completes tasks that support the Management Team, Project Managers and Field Staff. Need an answer – call Andrea. Her contributions are invaluable and enable all members of the Wallworks' team to be as effective and as efficient as possible. Wallworks' customers and employees all benefit from her hard work and awesome ability to get things done.