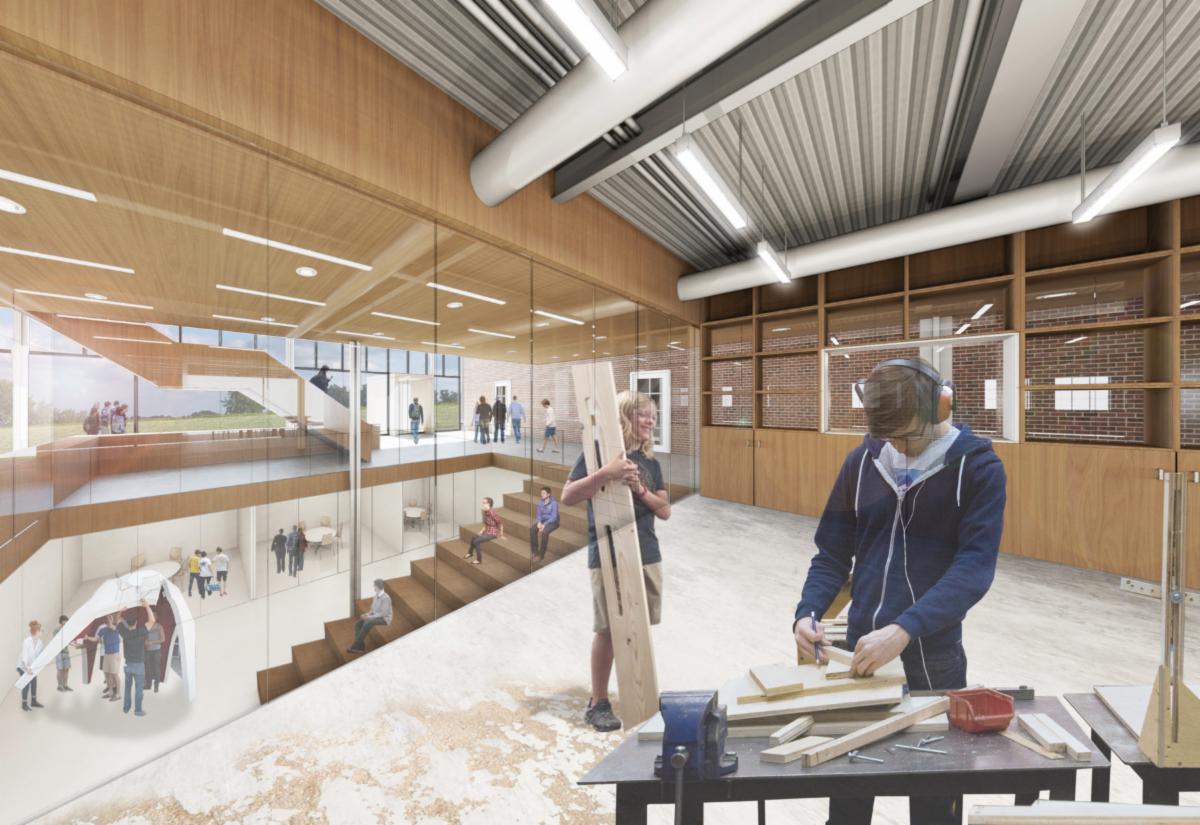 Features of the Project
The Gruss Center for Art and Design (GCAD), a new student learning center and visual arts building at the Lawrenceville School, blends the principles of technology and design to create a center for innovation.
Approximately 16,000 sf of work-focused spaces span three levels that include large flexible project rooms for ideation and rapid prototyping, a clean fabrication lab, digital design rooms and collaborative workstations to support team projects.
The innovative makerspace provides wood and metal shops equipped with CNC routers, a welding bay, milling machines, and laser cutters, along with traditional manual arts tools. The new enhancements add to the existing building, which continues to house gallery collections and fine arts studio space, as well as landscaped spaces and plazas.
The Work
The project scope encompassed a comprehensive renovation of the existing Gruss Center of Visual Arts, a fine arts classroom building and gallery space, as well as a 15,000-square-foot expansion of the building footprint.
For completion of the carpentry work, quality control and craftsmanship were especially important. The extensive wood panel wall systems had to be carefully coordinated with the other trades including multiple glass and glazing companies and the millwork fabricator.
The design reflects best practices in STEAM (Science, Technology, Engineering, Arts and Mathematics) education, informed by site visits to corporate innovation hubs, Stanford University, and similar facilities at Yale and MIT according to Sasaki, the project Architect. The project also incorporates improvements to the Center's Hutchins Galleries and the creation of climate-controlled storage space for the School's extensive fine art collection.