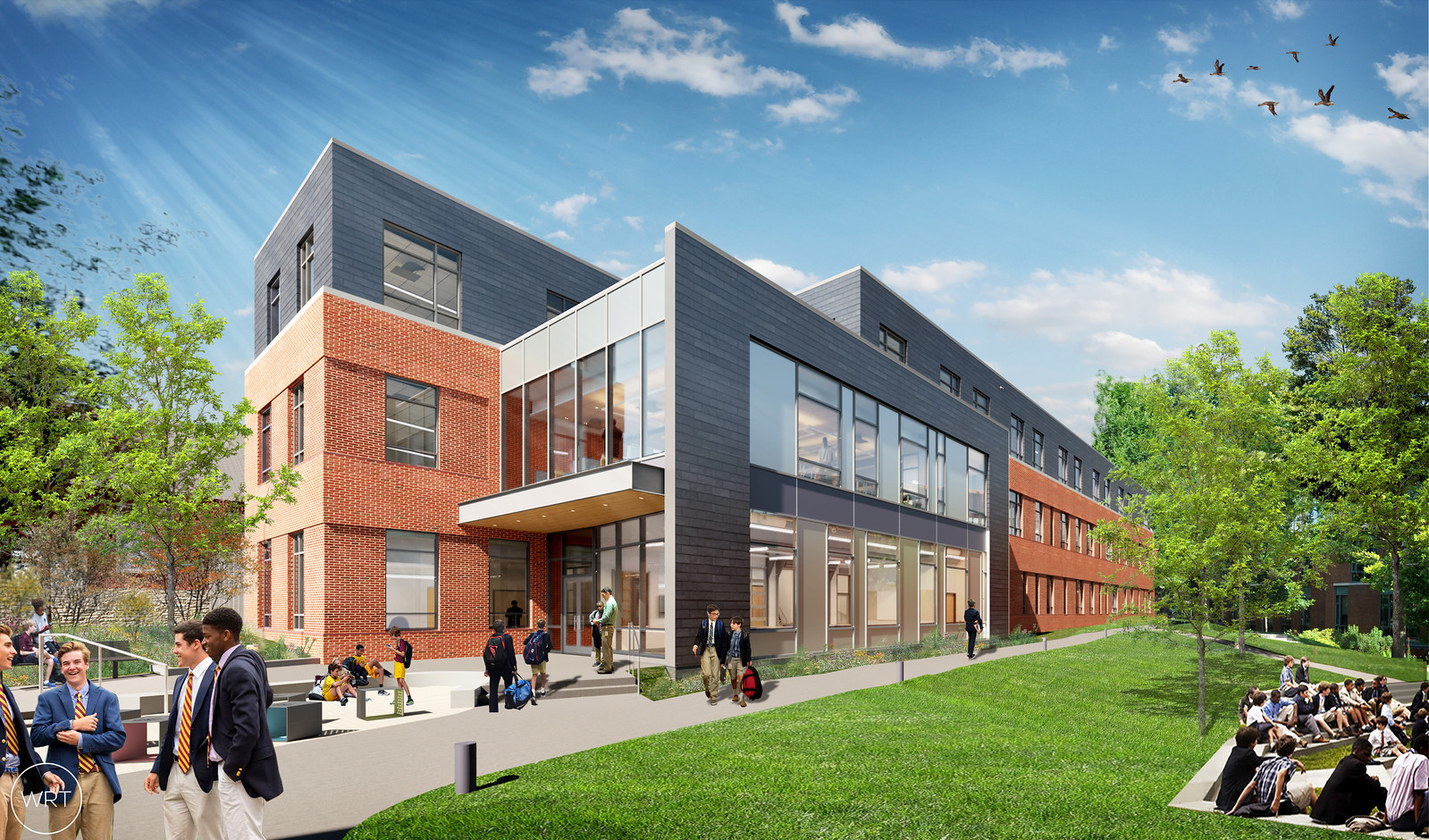 Features of the Project
The 30,000+ square foot, 3-story Middle School is purpose-built for the developmental needs of the adolescent boy and is designed to inspire learning and growth in every boy. The three-story structure is organized around each grade level with spaces that allow for collaboration, creativity, and innovation.
The Commons is designed to be a double-height lobby, connecting two floors visually – with tiered floors to accommodate informal seating, and display areas.
Located right off The Commons, the Maker Space focuses on robotics and electronics. It is intentionally very visible from both inside and outside the Middle School.

The Learning Commons is located right above the Maker Space on the second floor of the building and is also connected to The Commons. Here, students can do homework, small group work, and meet with teachers.
Exterior Cladding – Rainscreen System
Wallworks completed the exterior envelope of the building that included an innovative rainscreen system installed over exterior framing, sheathing and a vapor barrier. Slate is introduced as a cladding material adding visual interest. The GreenGirt system used on the project joins the building cladding and insulation to the building structure.
It's an insulated composite sub-framing component inside the assembly. GreenGirt is revolutionary in the way it eliminates the problem of thermal bridging and has a high thermal-efficiency rating. GreenGirt is a recyclable building life product that helps with LEED certification. Wallworks used a GreenGert with Slate cladding and aluminum trim. This assembly had never been used together as an exterior envelope system.