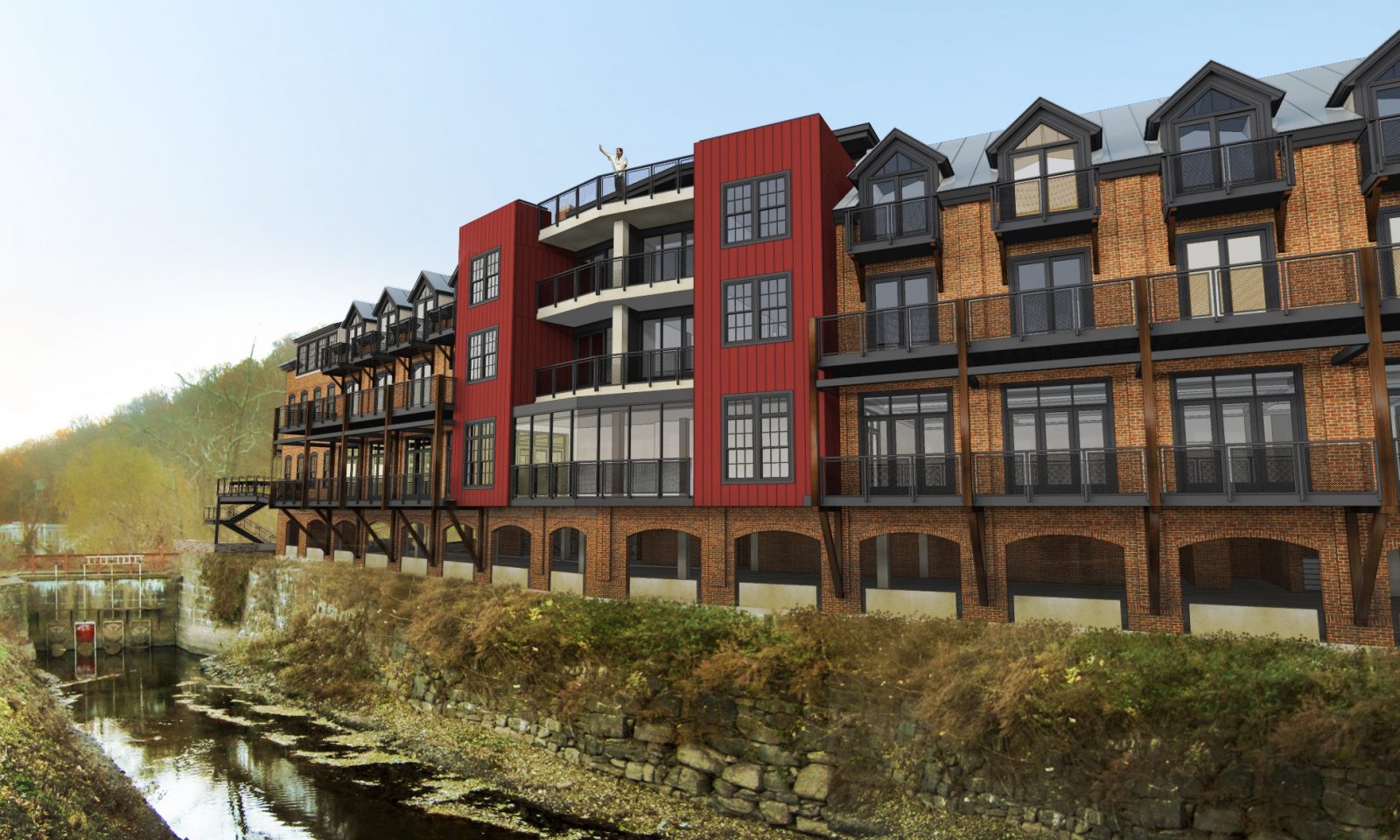 Features of the Project
Located on the banks of the Delaware River, RiverHouse at Odette's offers spectacular views of both the waterfront and Lambertville landscape. Edgy yet elegant, the hotel's design embraces the rich history of New Hope and the property's historic predecessor, Chez Odette, incorporating rustic-contemporary features such as natural reclaimed materials, soft textures, and a serene color palette. Accented by local art as well as historic and cultural elements, the resort is firmly tied into the fabric of this riverside community.
The entire resort was designed with events in mind and combines private conference facilities with spacious dining rooms and an impressive open-concept ballroom with floor-to-ceiling retractable glass walls that lead out to a sprawling veranda to provide a breadth of options. The sophisticated property also features 38 well-appointed guestrooms and suites, each outfitted with premium amenities and offering impressive views of the river and surrounding landscape and is ideal for both leisure & business travelers.
The Critical Path
When Pancoast and Clifford was awarded the construction, they knew they needed to engage a Commercial Carpentry Company who they could depend on to complete the work of this high-end project on a very tight schedule.
The scope of work assigned to Wallworks for this project was always on the critical path. The exterior framing and sheathing, as well as the window and door installation was critical to getting the building enclosed and weathertight. For the interior work the interior framing, drywall, and specialty wood ceilings was critical to finishing the job.
Craftsmanship
The design team had exacting requirements for the finish work that required a high level of workmanship quality. Additionally, the project had some budget challenges. Wallworks worked closely with Pancoast and Clifford, the owner, and the design team to prepare many value engineering studies to give the Owner exactly what they wanted at a cost that worked with the budget.