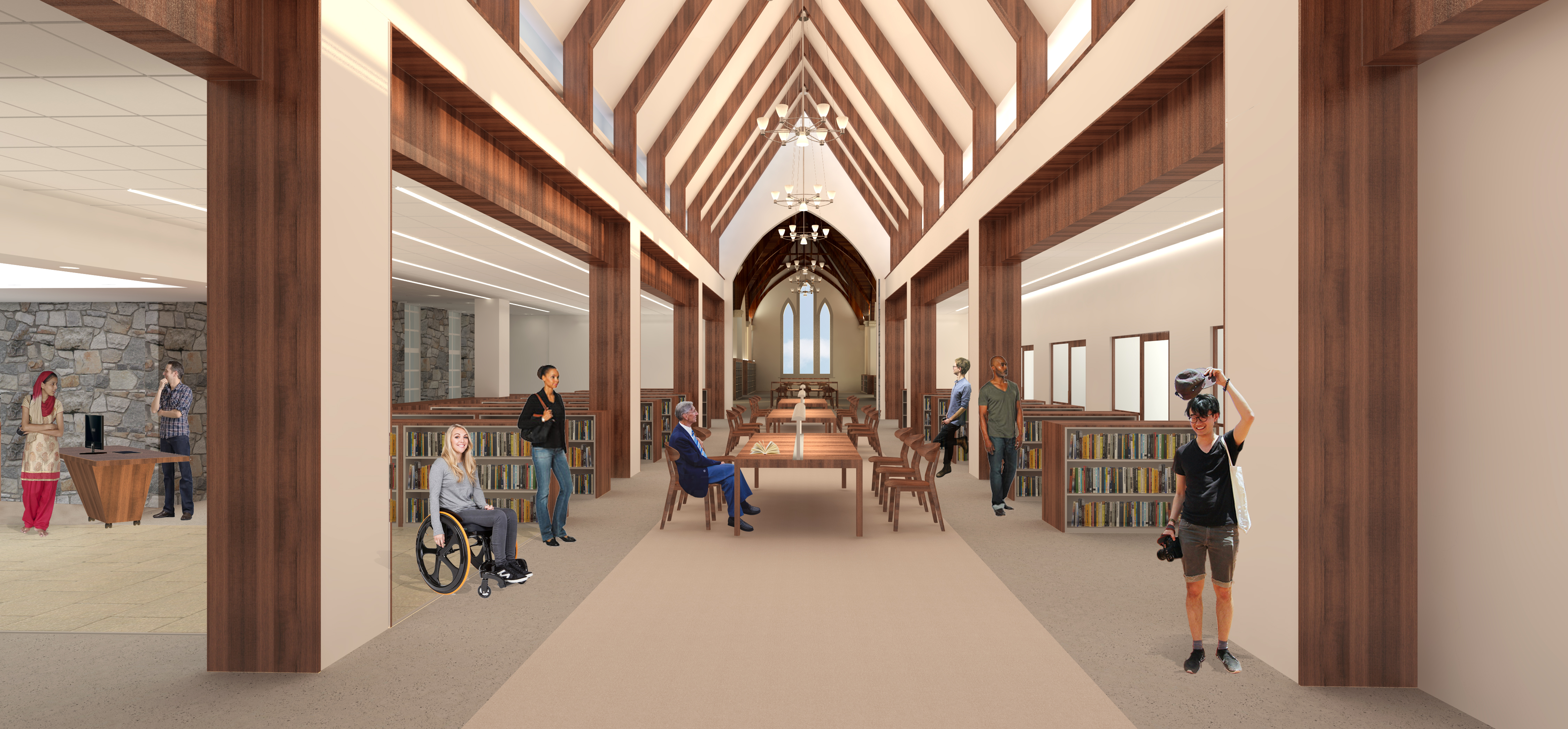 Wallworks is completing work on the new Lutnick Library at Haverford College. The library is an intricately complex structure constructed over four eras (1864-1898, 1912, 1941, & 1967) and is listed on the Haverford Township Bureau for Historic Preservation. The $30M renovation transforms the original Magill Library into a 21st century scholarship center. The project includes major renovations and additions to the historic library, and sustainability standards that align with LEED Gold.
Features of the Project
The new space will include a new café, two exhibit spaces plus space for short-term exhibits curated by classes, pop-up events and exhibits throughout the library.
A digital scholarship commons will serve as a hub of digitally-informed research and scholarship with group study rooms, computers and a light-infused reading room where researchers will access rare materials.
The design and construction team for the library renovation include Perry Dean Rogers Architects and general contractor Whiting Turner.
As a major stakeholder in the project, Wallworks participated in pull planning – a lean construction technique used to reduce waste, redundancy and delays, and to increase collaboration.
Educational Project Experience 
Wallworks has been the Commercial Carpentry Contractor of choice for Construction Managers who need a trade partner they can depend on for the fast schedules and quality control demanded of Educational Institutions. Wallworks has completed major new projects at Swarthmore College, The Gunston School, Hebrew Academy, Penn Charter High School, and Haverford College.
Our Scope of Work 
Drywall, Insulation, Doors Frames & Hardware, Div 10, Fiber Cement Siding, GFRC, FRP, Acoustical Ceilings, Specialty Ceilings.