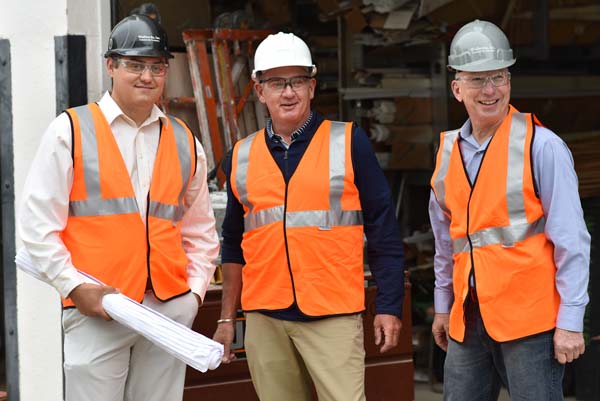 Damon & I want to take this opportunity to let all of you know how much your hard work, determination and commitment to excellence has meant to us on this most recent remodel in Kidder, PA. Your corroboration & cooperation with other subs, willingness to put in unusually grueling work hours, and attention to detail has made a huge impression on Wawa's corporate offices. As has become our usual, it was very apparent to Wawa that the punch items on the final list were so minor compared to what they expected – and in fact, were only one partial page for ZBI and our subs. That alone was a major factor in the store opening within the time limits set by Wawa. The excellent professional finish on the inside AND the outside of the store did not go unnoticed by the Wawa executives. We received high praise directly from Corporate for the quality of your workmanship. We were told that this commendation was not given lightly.
Thanks again for all your hard work. It has been a pleasure working with all of you on this project, and we look forward to many more.
Damon J. Zarzycki
Gary E. Zarzycki
Zarzycki Builders Inc.